BNQ compost certification
GMWC's Composting Facility operation was developed on the basis of meeting BNQ standards (Bureau de normalisation du Québec).
The BNQ is a standard development organization which is part of the Centre de recherche industrielle du Québec (CRIQ). The BNQ was created in 1961 and is one of the four standards development organizations accredited by the Standards Council of Canada and is therefore a member of the National Standards System.
GMWC first went through the process of obtaining BNQ certification in 2009 for its Type "A" quality compost. This certification is under the Standard CAN/BNQ 0413-200/2016. The Product type was upgraded to Type "AA" in 2011. The BNQ certification standard changed in 2017 to include more stringent certification rules under the most recent BNQ 9902-001/2017 certification standard.
Steps in compost production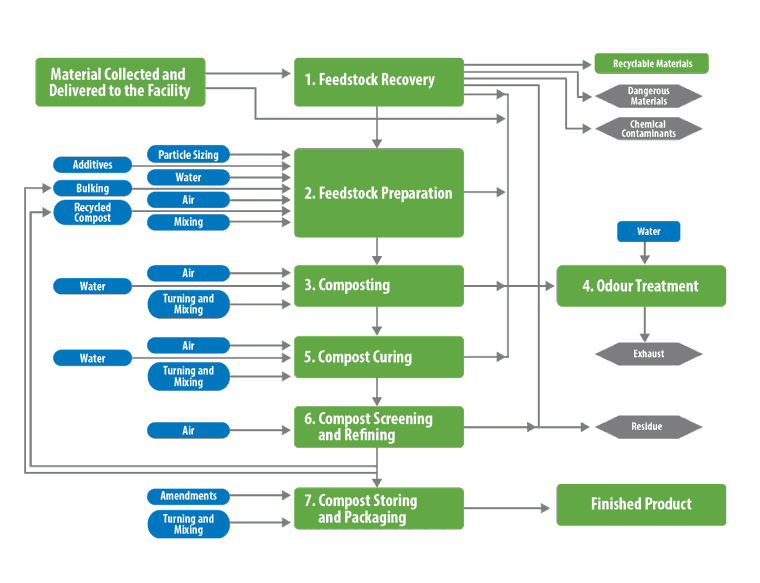 CQA certification
GMWC is a member of the Canadian Composting Council (CCC) and is also a member of its Compost Quality Alliance (CQA) Program. The CCC is active at continuing education through regional workshops and an annual conference. Operators can receive certification through this organization.